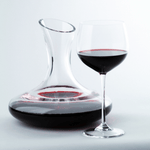 Screw-cap closures benefit from eliminating the need for a corkscrew and making it simple to reseal the bottles.  Wine Screwcap The Russell & Suitor Wines screw cap keeps it [the bottle] shut and does not allow oxygen to enter the bottle. And that the Wine remains fresh and well-preserved  Screwcap:  EAFA (European Aluminum Foil Association) representatives have no doubts about this. For decades, the screw top has proven its efficiency in water bottles and spirits—and in much of the world, Wine too. "Screw caps guard against contamination and retain the aromas, tastes and freshness of the wine," adds the association. According...
---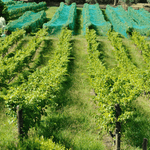 2015 - 2016 has been a great and successful year for Alejandro wines. With nearly the entire range winning medals across two prestigious Australian wine competitions, the 2015 and 2016 Australian Alternative Varieties Wine Show (AAVWS) and the 2016 Melbourne International Wine Competition. But it's not just the awards that have made this such a successful year. We have released some fantastic wines that we are excited to share. In honour of the success of Alex Russell Wines and the Alejandro range over the past year, we are releasing three new cases of wine comprising the various medal-winning wines on...
---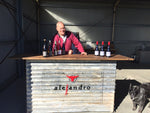 The 2016 Nero d'avola and 2015 Tempranillo were awarded a gold medal at the 2017 Sydney International Wine Show. Alex and the Alejandro label have also received four silver medals at the 2017 Royal Melbourne Wine Awards in Vermentino, Durif, Nero d'avola and Fiano. This is an outstanding achievement as over 600 wines entered this show. The Alex and the Alejandro label was awarded a gold medal at the 2017 Royal Adelaide Wine Show in the Lagrein category. The 2016 Durif, Nero d'avola, Saperavi and Vermentino were awarded a silver medal at the 2017 New South Wales Wine Show. Alex...